Songkran Thai Menu
Friday, April 7th, 2023
Celebrate Thai New Year with Rosa's Songkran Menu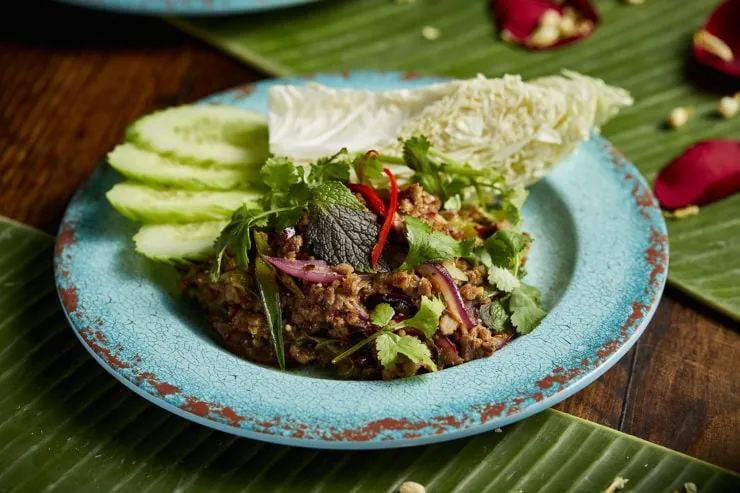 Songkran is all about food, family and fun – that's why we've designed a brand-new Songkran Thai menu filled with new dishes fit for celebrating the festival. These specials are traditional dishes that symbolise health, wealth and happiness. Why not order them all and enjoy a full Songkran spread?
Start of with Rosa's duck larb salad, a dry salad of minced duck breast, topped with crunchy toasted rice, served with Chinese leaf. Larb means wealth and it's tradition to serve this during the new year festivities. A true Thai new year food!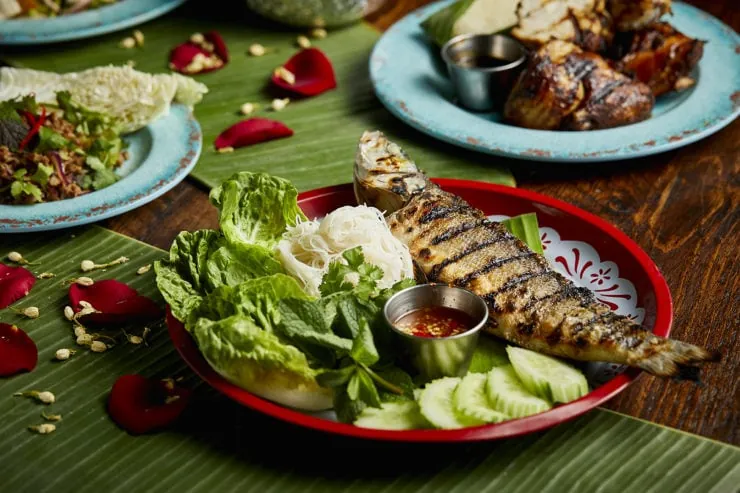 For the main, why not share a Songkran seabass, a celebration seabass for two! Stuffed with ginger, corriander and lemongrass. Served with long vermicelli noodles (for longevity), baby gem lettuce and cucumber with a spicy dipping sauce. This dish is synonymous with a bountiful life.
Follow the link below and choose your favourite location
This Songkran menu is available from April – June 2023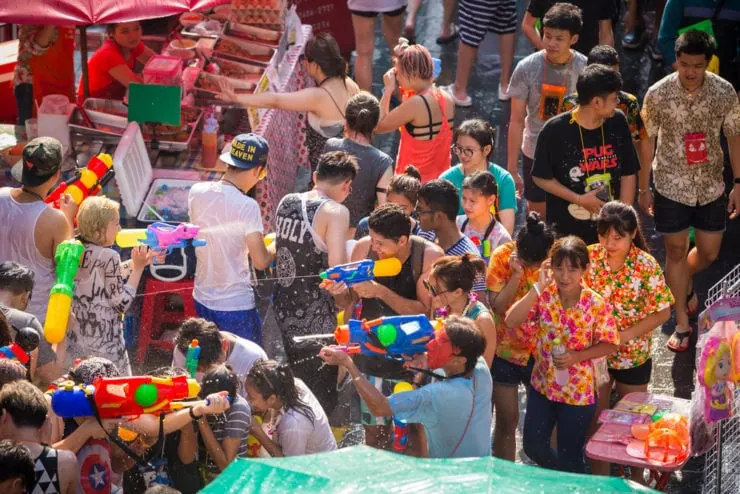 Thai New Year celebrations take place from the 13th to the 15th of April (or until the music stops!) Some shopping districts in Bangkok closed off its streets to hold major water festivals. Kids and adults alike are equipped with water pistols, dressed in vibrant neon colours to attend the event of the year. It is basically our Christmas!
Get ready to immerse yourself in Thailand's most popular tradition, because this year we're bringing Songkran festival over to you at our cosy restaurants with our Songkran specials menu to celebrate the Thai New Year food traditions.
Songkran Day at Rosa's Thai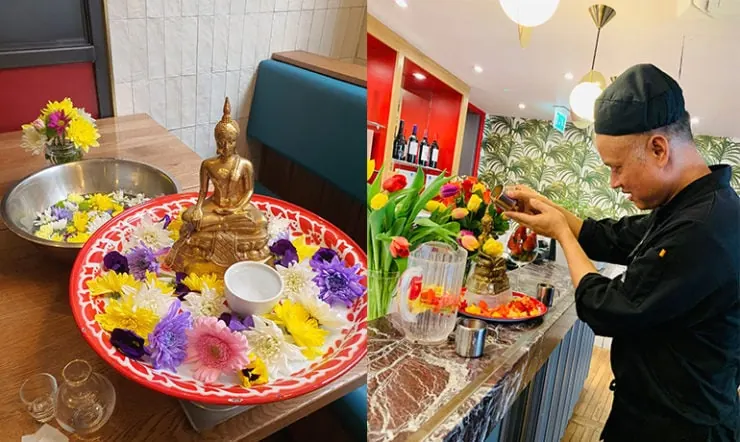 You might have spotted the Buddha station in our restaurants, but in case you haven't, Songkran day is the perfect time to witness our teams perform the water blessing ceremony.
It is tradition in Thailand on Songkran day to cleanse the Buddha and the older members of the family with scented water for good luck as we step into the Thai new year. You are all welcome to chime in when you dine with us on Sonkran day!
Our Songkran Specials are available from April 2023 – June 2023.
---
View our allergen & nutritional information
Please note, our food is prepared in kitchens where allergens are present. Some dishes may contain traces of nuts, wheat, gluten, milk and other allergenic ingredients. We're unable to list every ingredient on this menu, so please ask our staff for more detailed information about our food and allergens. We're here to help – please ask for assistance!
Can be spicy
Definitely spicy
Thai spicy
---