What's on the brand-new Spring Thai menu at Rosa's?
April is a great time to dine with us! As well as launching our new spring menu full of classic dishes, new salads and fresh veggies, we're also celebrating Thai new year with a selection of incredible dishes all symbolising health, wealth and happiness.
With the weather in the UK finally providing some sunlight and warmer days, we've developed a mouthwatering new menu that's perfect for sharing with friends and family.
Come join us!
Start your meal with one of our classic salads, Tum Tang Kwa, a rainbow-bright salad of carrot, green beans, cherry tomatoes, cucumber and chilli, in a sweet, sour and spicy dressing.
If you've tried our Wok Star dishes before, then check out some of our new additions to the Spring menu. You can now order the Chilli & Basil Stir Fry and the Cashew Stir Fry with perfectly cooked pork belly. Plus, there's the new light and tasty Crab Fried Rice – a Thai staple which combines jasmine rice, eggs, onions, spring onions and a mix of white and brown crab meat. These are just a few of the highlights from our new spring menu.
Spring into Rosa's Thai today and enjoy them all!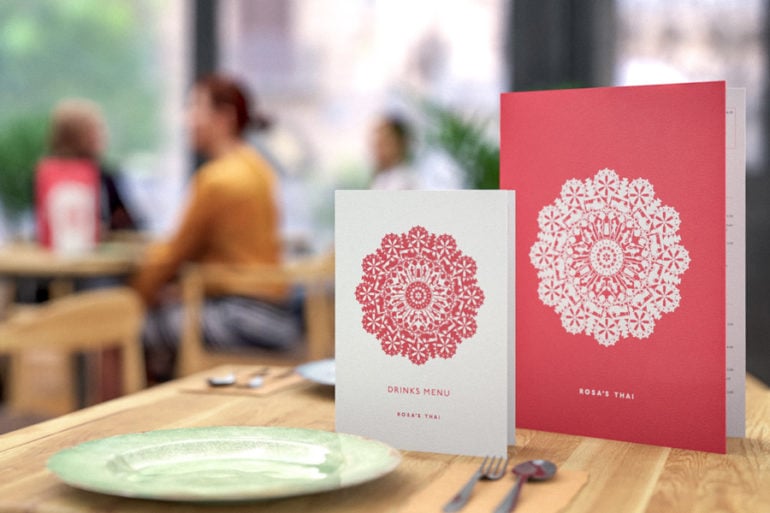 Songkran (Thai New Year) is all about food, family and fun. These specials are traditional dishes that symbolise health, wealth and happiness, and we Thais love to celebrate the very special occasion with these meaningful dishes;
Songkran seabass, a celebration seabass for two, stuffed with all things Thai herbs! Served with long vermicelli noodles for longevity. Or the Yum Yai salad which translates as "big salad", bursting with big flavours and big ingredients – perfect for big celebrations!
join us this Thai new year and order them all to enjoy a full Songkran spread.