Students get 15% off at Rosa's Thai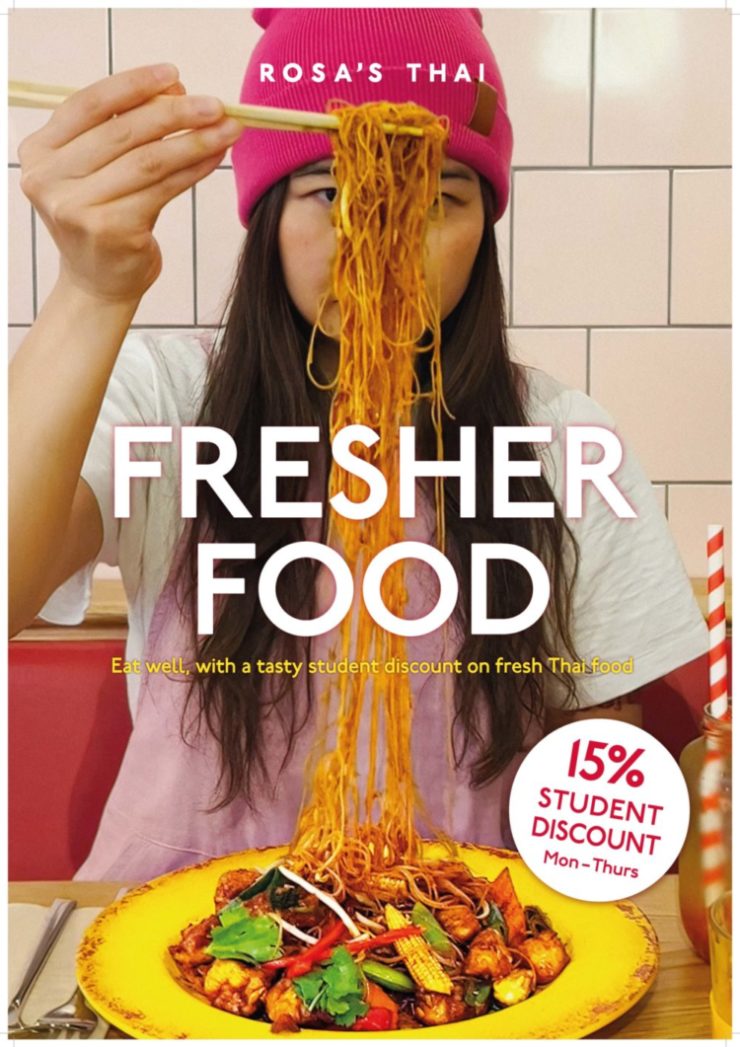 Welcome (or welcome back) to student life; instant noodles, lack of sleep, and trying (but failing) to make it to lectures on time. There are lots of things we can't fix, but we can definitely help with the instant noodle part – all students get a 15% discount at Rosa's Thai!
This discount is available from Monday-Thursday in all restaurants
It covers all food items when eating in or grabbing takeaway, but not Deliveroo orders (sorry about that).
– If you're visiting our Nottingham restaurant, we offer a 20% student discount. Lucky you!
If you'd like to use this discount, please show us a Valid Student ID when paying so we can take care of things for you.
You won't be able to combine this discount with other offers or set menus.
Check out our menu below – we hope to see you soon!