Father's Day
Tuesday, May 30th, 2023
Celebrate Father's Day at Rosa's Thai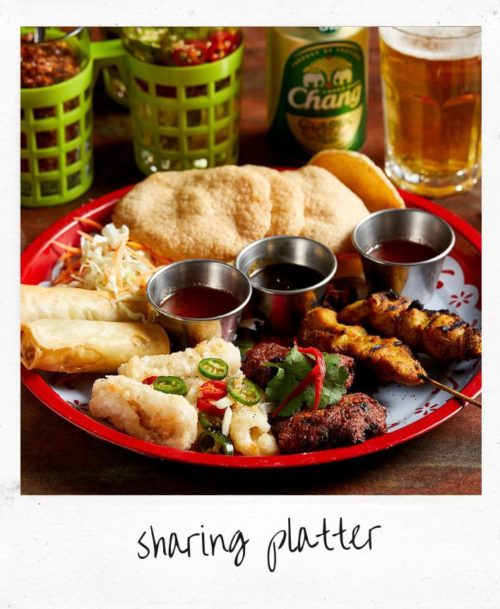 Enjoy a Father's Day meal to remember at Rosa's
Treat your dad this Father's Day, Sunday 18th June with a meal at Rosa's Thai. Enjoy an authentic Thai meal whether it's for the Father's Day lunch, after a break from a day out with the family, or the Father's day dinner to end the special day. Your dad will definitely feel at home at Rosa's Thai, with cosy and authentic Thai vibes. Book your table now and celebrate Father's Day at rosa's Thai.
Treat dad to his favourite Thai dish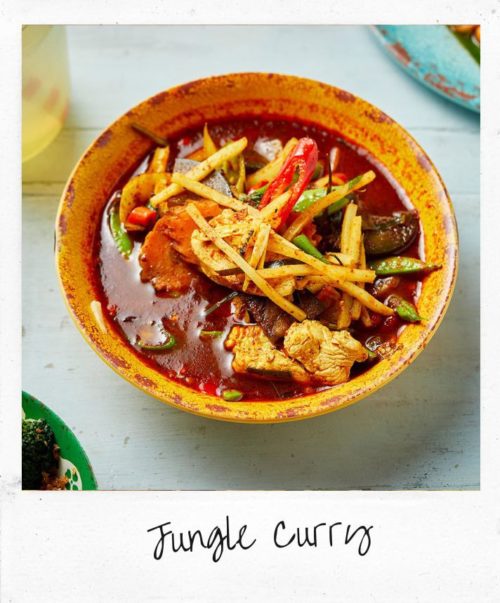 Some dads live for a curry, others can't get by without their Pad Thai. At Rosa's there a dish for every dad making it the ideal place to celebrate Father's Day. Start off with our classic or veggie sharing platters, perfect for the whole family. If your dad is the adventurous type, why not treat him with our coconut-free Jungle Curry! Don't be fooled, though – it might be less creamy than its cousins, but it's fiercely spicy and packs a real Thai punch. Or if your dad loves the classics, make sure you treat him with Rosa's Pad Thai, our famously indulgent stir fried rice noodles in tamarind sauce! We also have light and less carb but packed with protein dishes too from our Thai salads selections to our pork and chicken skewers.
Refreshing Thai beers & cocktails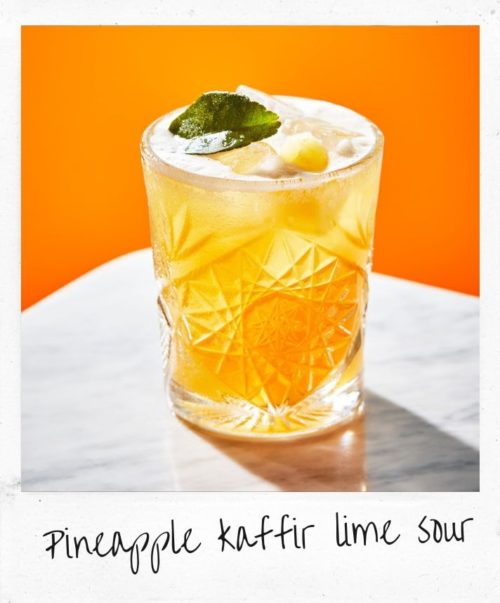 Most dad's will want to kick back and enjoy some booze on Father's Day – it's their day to choose what they get to eat, drink and enjoy after all! So let's give them a helping hand, whether it's the traditional Thai beer, Chang, or our house IPA blend with lemongrass & lime, made especially for Rosa's Thai. Don't forget our Thai inspired cocktails from Pineapple Kaffir Lime Sour, perfect paring with spicy food, to the classic boozy Thai iced tea, a punchy Full Moon Party-style cocktail.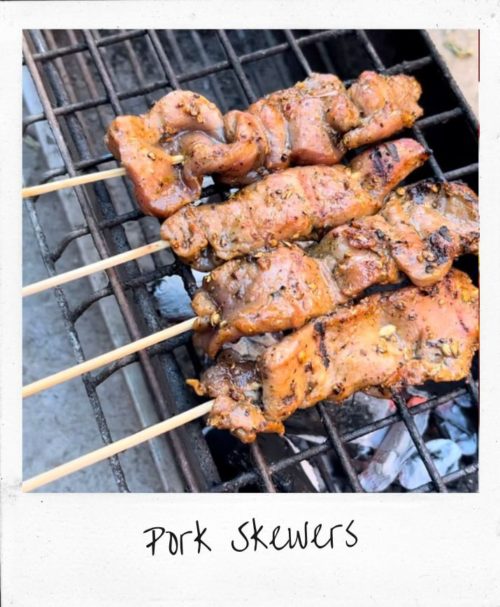 Summer is here, so why not make this Father's Day extra special by organising him some tasty authentic Thai picnic in the park? Here's a recipe you might enjoy, perfect for this Barbecue weather, Rosa's Thai pork skewers.
---
View our allergen & nutritional information
Please note, our food is prepared in kitchens where allergens are present. Some dishes may contain traces of nuts, wheat, gluten, milk and other allergenic ingredients. We're unable to list every ingredient on this menu, so please ask our staff for more detailed information about our food and allergens. We're here to help – please ask for assistance!
Can be spicy
Definitely spicy
Thai spicy
---