Bubble Teas and Authentic Thai Cocktails
Tuesday, May 16th, 2023
Authentic bubble tea & Thai inspired cocktails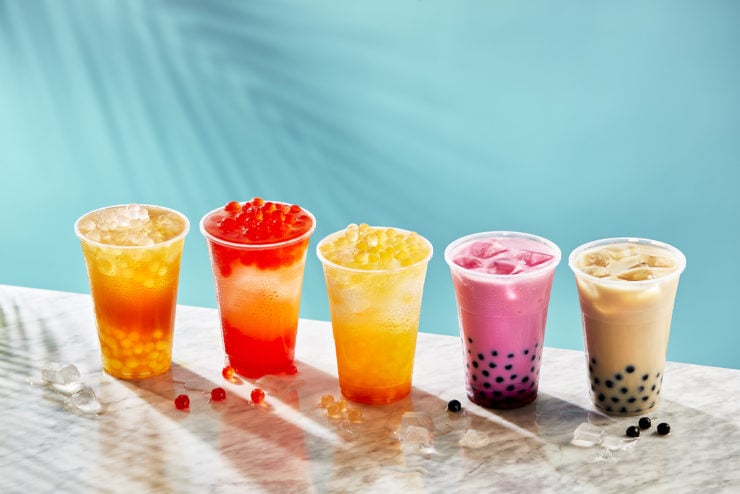 Thai bubble tea to quench your thirst
No-one can quite put their finger on exactly *when* the world-famous bubble tea was invented – but we can say with confidence that our friends in Taiwan probably had something to do with it. To us, bubble tea – or Boba tea as it is affectionately known – has become a massive part of the Thai culture. Sweet and delicious (and highly addictive!), it's no surprise that they have developed a bubble tribe of their own across the globe.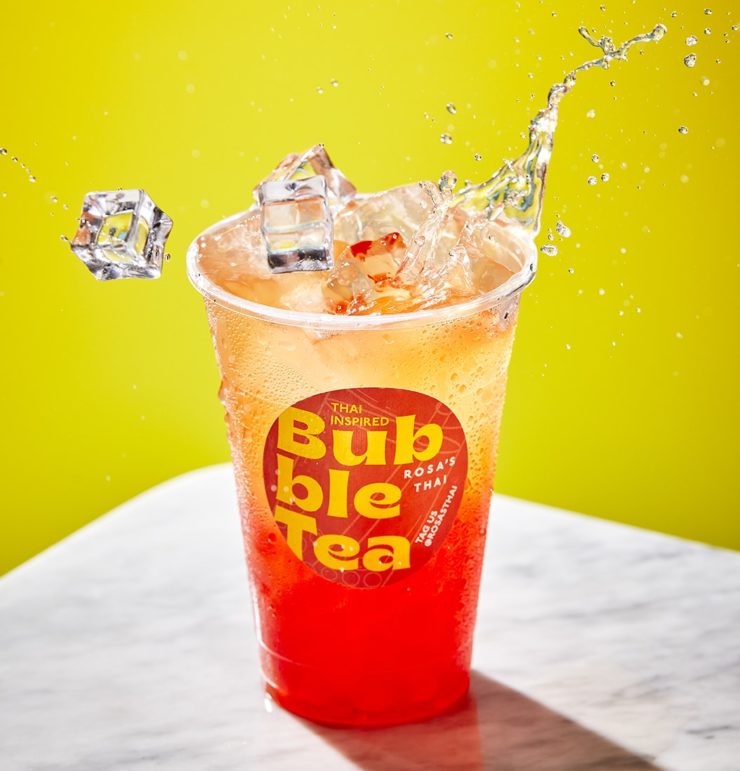 Here at Rosa's Thai, we offer a wide range of bubble tea menu – we've got 5 exciting flavours, and 3 dairy-free options, there's something for everyone.
Keep it classic with a traditional Thai tea and tapioca pearls.
Embrace Spring time with lemon iced tea and lychee bubbles.
Go sophisticated with passionfruit and jasmine with strawberry bubbles.
Beat the heat with lychee and jasmine with mango bubbles.
Or, get a true taste of Thailand with "pinky milk" (a popular Thai drink, sweet and similar to strawberry milk).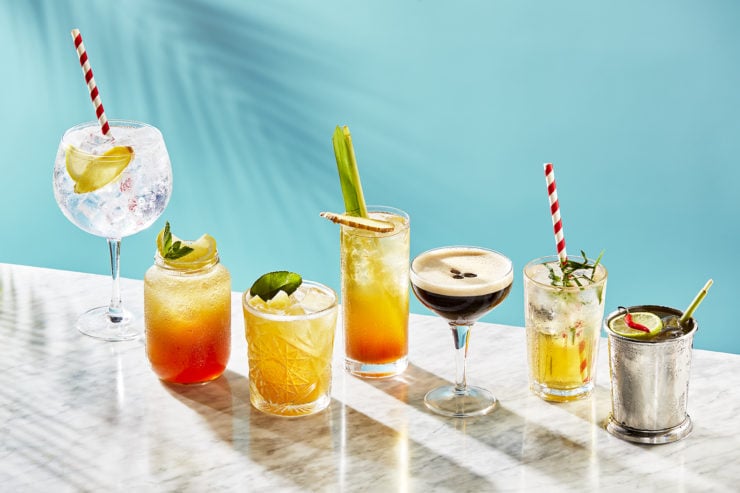 We're bursting with excitement (and flavours) to introduce you to our Thai cocktails selection. Think Classics, but with our very own Rosa's Thai twist, which make them authentic Thai cocktails!
Usually a fan of a crisp white wine spritzer? Well move over, there's a new kid in town! Our Lychee & Coconut-infused Spritz is the perfect pair for your noodles or stir-fries.
Prefer a caffeine-kick alongside your Thai food? Our Kopiko Espresso Martini takes centre stage where Thailand's favourite coffee sweet, meets the world's favourite coffee cocktail – and it's love at first sight.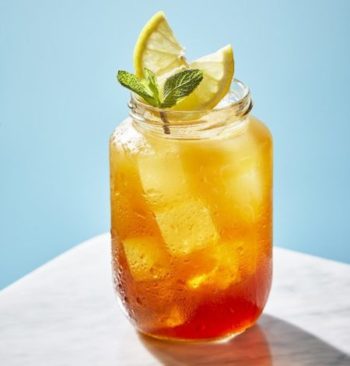 A big fan of our classic Thai iced tea? This time why not make it boozy with Havana dark rum and Rosas Thai lemon iced tea – The perfect combo you never knew you needed. It's a punchy Full Moon Party style-cocktail, except ours comes in a jar instead of, you know… a bucket.
You can also make this at home too!
---
View our allergen & nutritional information
Please note, our food is prepared in kitchens where allergens are present. Some dishes may contain traces of nuts, wheat, gluten, milk and other allergenic ingredients. We're unable to list every ingredient on this menu, so please ask our staff for more detailed information about our food and allergens. We're here to help – please ask for assistance!
Can be spicy
Definitely spicy
Thai spicy
---