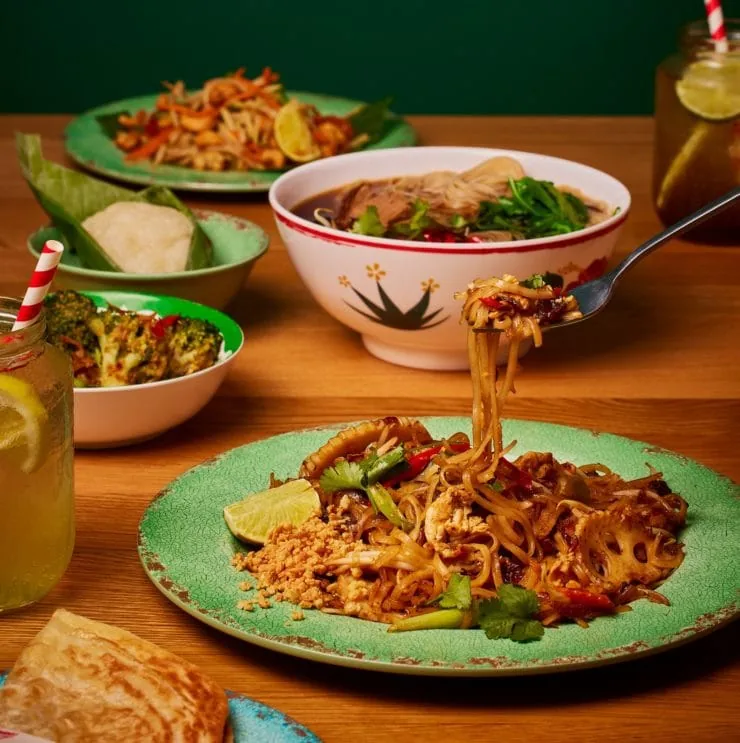 All hail to the dish that needs no introduction – you guessed it – the ever so famous, sensational Pad Thai!
We're not quite sure who invented Pad Thai day (even though, we think it's everyday!) but we're certainly happy to hop on board, and celebrate Thailand's most famous dish. For those who have yet to try a Pad Thai, there's never been a better time to tick it off your list. Crowd-pleasing, a-little-bit-sweet, not-at-all-spicy, with a generous side helping of umami. Available with chicken, prawns or veggies & pulled mushrooms.
Join us at your friendly local Rosa's Thai and get your noodle fix this Pad Thai day, Tuesday 7th November. We'll be giving away free Pad Thais for anyone who can roll the dice and land on the lucky number 9. Save the date and we hope to see you there!
*Not valid in conjunction with any other discounts, offers, or meal deals. Available across all Rosa's Thai restaurants with the exception of Rosa's Thai Edinburgh, due to a fab deal on 50% off food for the soft launch – can't have everything!