Thai Bottomless Brunch
Tuesday, June 27th, 2023
Rosa's Thai Bottomless Brunch
Enjoy an authentic Thai bottomless brunch at Rosa's
Brunch like you've never before, and e enjoy unlimited drinks with your delicious Thai food this weekend at Rosa's Thai Chelsea and Warren Street restaurants! Join us for our Thai bottomless brunch until 4pm, you can choose the classic or veggie sharing platter, main & a side, and unlimited drinks for 90 minutes and only £30 per person (excluding service charge).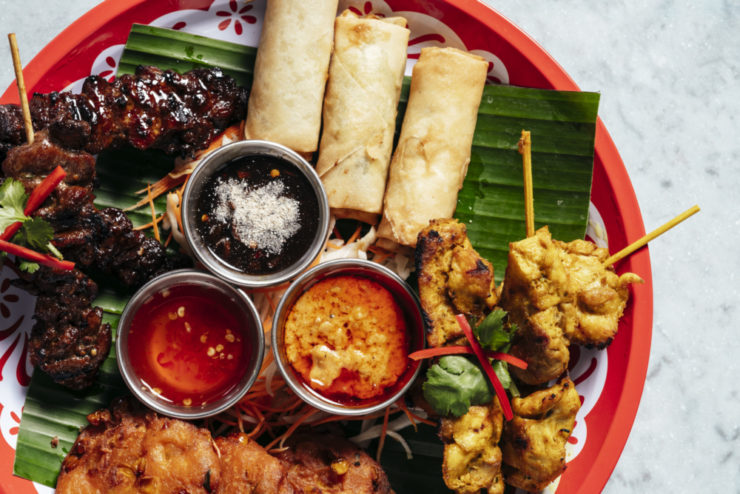 Choose your favourite from our Thai brunch menu
Start off your Thai bottomless brunch with a selection of our most popular starters from the classic or veggie sharing platters. Then pick your favourite dish & side from our all day menu ; how about Thailand's best loved curry, Thai green curry with chicken and Jasmin rice, or if you are a fan of noodles, Pad Thai chicken is also a winner. Pair your favourite Thai dish with refreshing bottomless drinks from our best seller, boozy Thai iced tea to Rosa's Thai-PA, the Thai inspired craft pale ale blended with lemongrass and lime.
Book your Bottomless Brunch with us today
Our Thai Bottomless Brunch is currently available every Saturday-Sunday at Rosa's Thai Warren Street and Chelsea. Follow the link below to make a booking.
T&C's: available for tables of 2-6 guests • Max 1.5 hours per sitting • Soft drink alternative available
• One drink per person ordered at a time • Mains exclude prawn options, papaya salad, papaya salad set
& drunken noodles • Only available Saturdays & Sundays at Rosa's Thai Warren Street & Chelsea
---
View our allergen & nutritional information
Please note, our food is prepared in kitchens where allergens are present. Some dishes may contain traces of nuts, wheat, gluten, milk and other allergenic ingredients. We're unable to list every ingredient on this menu, so please ask our staff for more detailed information about our food and allergens. We're here to help – please ask for assistance!
Can be spicy
Definitely spicy
Thai spicy
---