Little Rosas
Friday, July 7th, 2023
The best Thai food for kids
Say goodbye to boring kids menus with Little Rosas
Our Little Rosas menu is packed full of big flavours, which little ones will love. Not like any traditional kids menu, as we've picked out some of the tastiest dishes from our main menu and made it into a mini version, perfect for the little ones! On the front of the menu, there are animal illustrations that represent the Rosa's Thai values, for them to colour in. The back is an origami elephant for them to take home!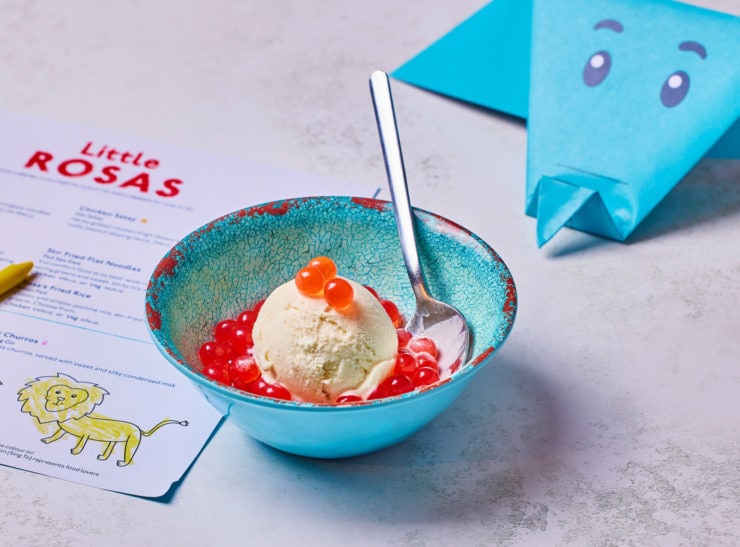 Kids' choice of starter, main & drink for just £7.50!
Little Rosas can now enjoy the same popular dishes as their parents and try plenty of exciting flavours. Simply choose a starter, a main and a drink from big Rosa's favourites; Chicken rice, succulent chicken coated with breadcrumbs, served with garlic fried rice, or stir fried flat noodles, aka Pad See Ewe, comfort food at its best, to name a few! Add a little treat of ice cream with strawberry bubbles for an extra £1.50 to end this little Thai feast!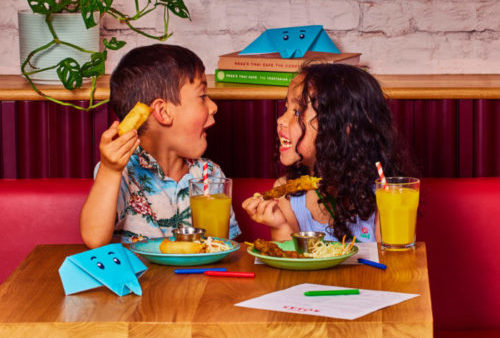 Kid friendly restaurants across the UK
Rosa's Thai is a family friendly restaurant and welcome all ages from big to small. Many of our restaurants are located in town centres near the station, easy to transport for kids and adults alike. We also have high chairs available if your child needs them. So, what are you waiting for? Book a table and enjoy a family day out here at Rosa's Thai today!
---
View our allergen & nutritional information
Please note, our food is prepared in kitchens where allergens are present. Some dishes may contain traces of nuts, wheat, gluten, milk and other allergenic ingredients. We're unable to list every ingredient on this menu, so please ask our staff for more detailed information about our food and allergens. We're here to help – please ask for assistance!
Can be spicy
Definitely spicy
Thai spicy
---